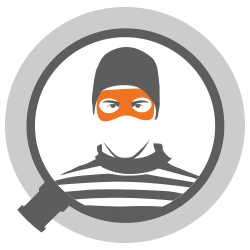 VoIP Innovations, a company that specializes in providing DID and termination VoIP footprintshas, released a Fraud Detection Tool for ITSPs, VoIP resellers and enterprise customers that analyzes their traffic patterns and warns them when something isn't right.
The detection tool continually runs an algorithm than analyzes and processes CDRs in near real-time searching for anomalies in traffic patterns. When an anomaly is found an alert is sent as a text message or email.
According to VoIP Innovations, it's more than just an alert system: "it helps you sleep peacefully knowing you will receive an alert if traffic patterns become abnormal and it provides you with data to hone in on your customer calling patterns." With this information, users are adequately armed to tweak their service offering for maximum profit potential.
All VoIP innovations clients are eligible for a month free trial service, up to 5,000 minutes worth of CDRs.
A few features that you can expect include:
Ability to set multiple severity notification thresholds
Easy to customize fraud detection dashboard
Monitor local, international, and toll-free origination and termination
To enable the Fraud Detection Tool simply go to the Add-On section of your VoIP Innovation backoffice, where you will be able to enable the service and while at it you can as well set your alerts and customize your widget dashboard.