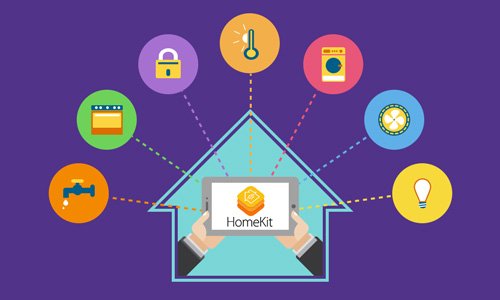 Soon your iPhone will control your locks, cameras, lights, thermostats, doors, plugs and switches via corresponding apps.
Apple has confirmed to Mashable that the HomeKit products will start shipping in June this year. This news comes in the wake of another published by Fortune claiming that Apple users might have to wait longer for HomeKit products.
Trudy Muller, an Apple spokeswoman, said in an email directed to Mashable that the HomeKit had already attracted dozes of partners who are ready to provide HomeKit accessories, with the first hitting the market as early as next month.
The HomeKit platform was first announced in June last year during Apple's developers conference promising to replace garage clickers, thermostat dials, and light switches with a single control panel that seamlessly integrates with Apple devices. Siri could for example be extended to respond to commands for HomeKit enabled products.
It is important to note that Apple won't be launching HomeKit by turning on a switch since the HomeKit products will be available once the approved accessory developers go live with their products.
Apple opened the certification process last November and the first batch of approvals came in January. Apple says it is now waiting for the device makers to launch their products.
Also read: Apple TV will be the center of Apple's smart home